AniLoc©
The Animal Locator made by FBI Science
A system for automatic data acquisition of social behavior in roaming (wild) animals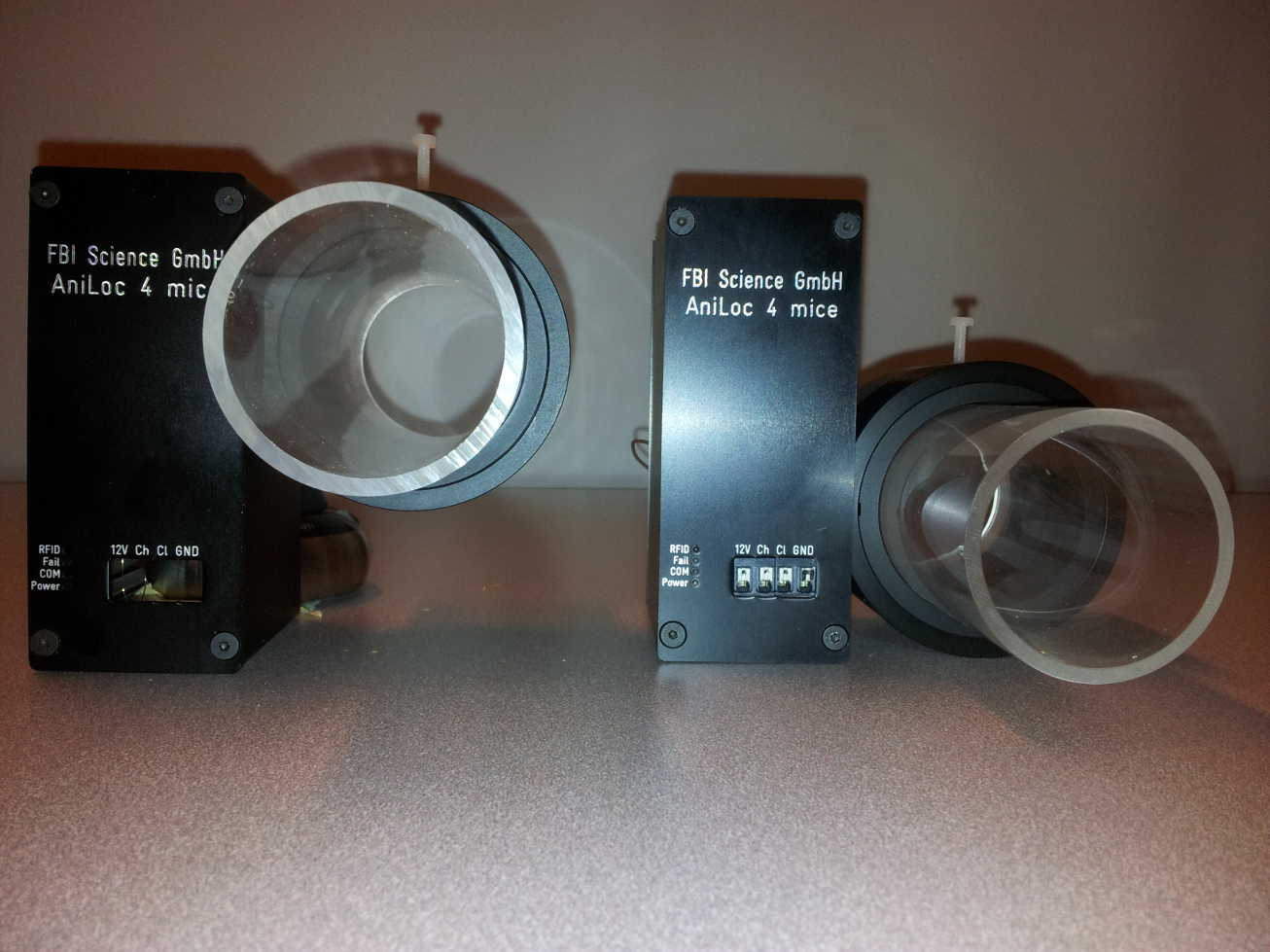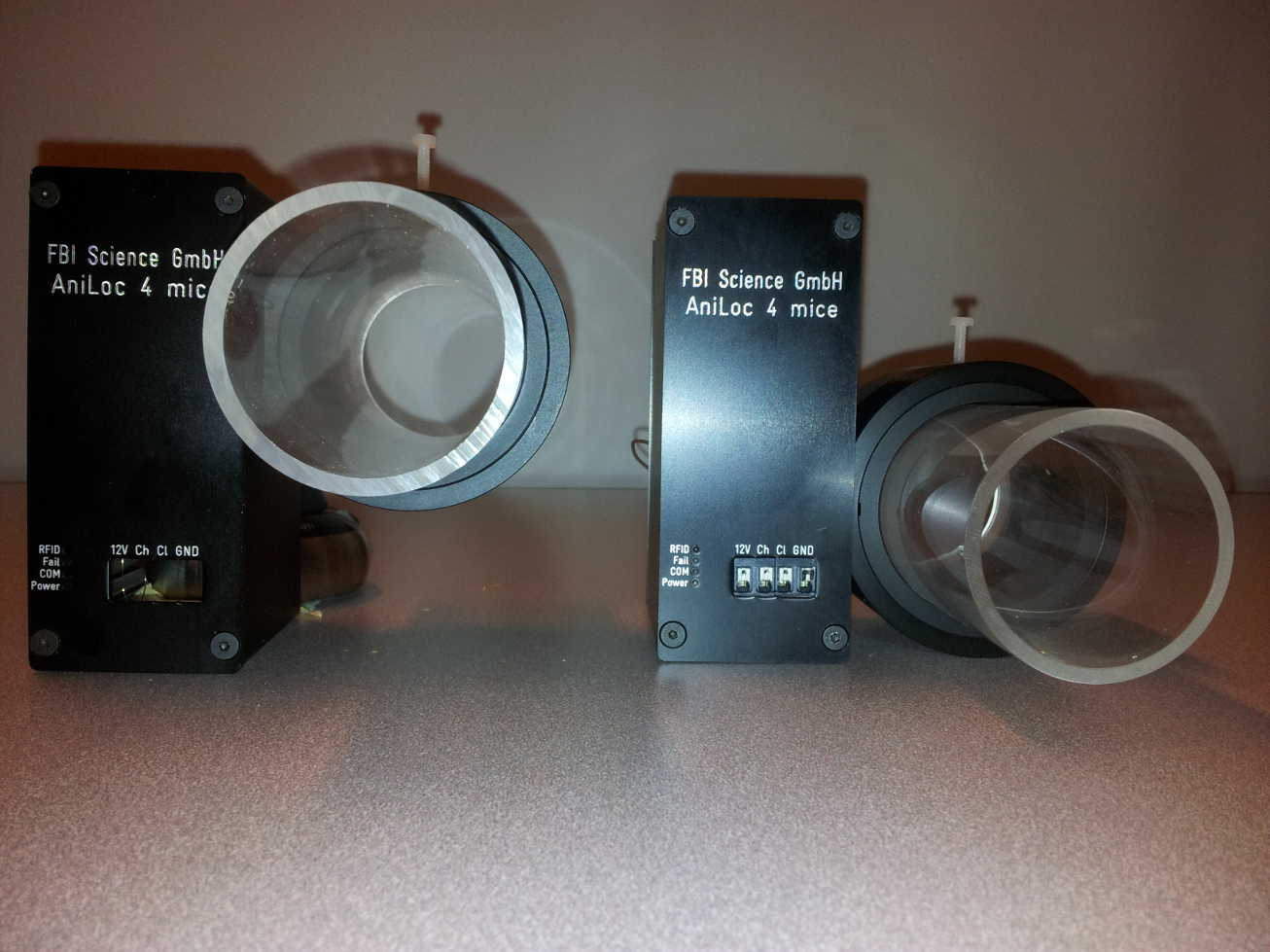 AniLoc© measures the activity of small animals as they pass through the antenna, e.g. on their way to their nests, utilising RFID chip transponder tag technology. Hence there is no need for light or clear vision.
Various systems are in use by our customers, who attached them to cages, aquariums, terrariums or outside in the field or a barn. This technology is available for different animal species, different room sizes in any number.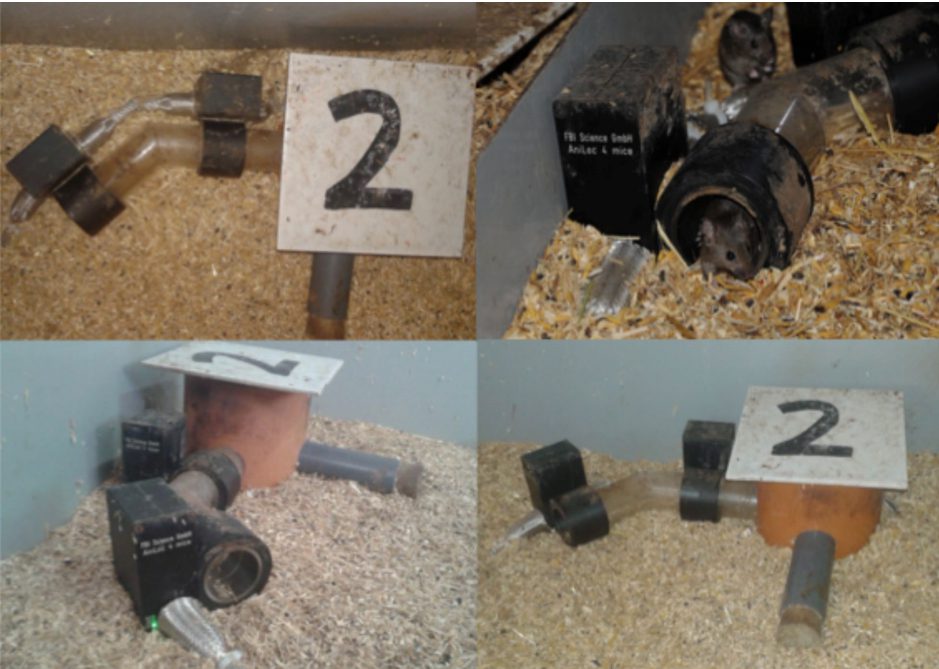 The main functions are:
Sustained long-term measurement of individual animal movements between zones and staging areas.
Housing of social groups of animals for measuring natural animal behavior
Interconnected antennas can be tested with a single monitoring unit
Data transfer between the antennas utilises a cascadable, fault tolerant CAN bus (CAN2USB adapter available on request)
Small form factor for the equipment with minimal cabling
Our software can integrate the measured data into other applications, databases and other remote applications
Optimal for studies about social behavior, diurnal activity, progression of degenerative processes in the CNS, or analysis of drug, injury, or genetic effects
Mice, rats or alike enter their nests by passing through acrylic tunnels. Each tunnel is equipped with two antennas that allow distinguishing between an entry into and exit from the nest. Here we show the positioning of two antennas, each connected to an AniLoc©, as a mouse passes through the antenna.
Data collection is achieved best with our software 'OLCUS'. The combination of AniLoc© and OLCUS results in an incredibly powerful process that contributes more to your research than you can imagine.
Email or call us to test the equipment with your animals!
A limited number of testsets are available.